*-----------------------------------------------------------*
Hello everyone! Barn Stormer here.
We have opened a new English blog page.
Click and check our new blog!!
*-----------------------------------------------------------*
Hello everyone! Barn Stormer here.
T-shirts named "Tailor-made T-shirt" have arrived from DALEE'S.
Its concept is
"If there had been T-shirts in 1900s...".
Price: 8400 yen + tax
Size: 39=M / 41=L / 43=XL
Model: Height 178 cm Weight 72 kg Trying size 43 on
Color: Black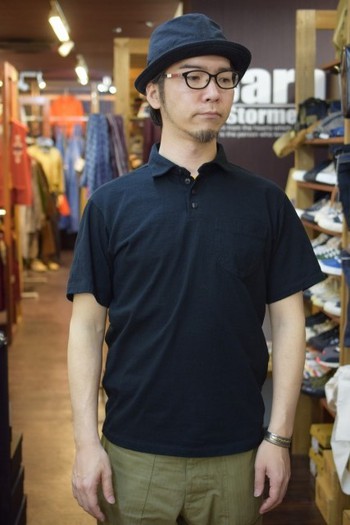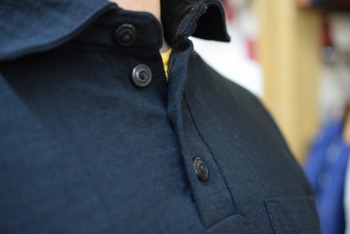 Color: Ivory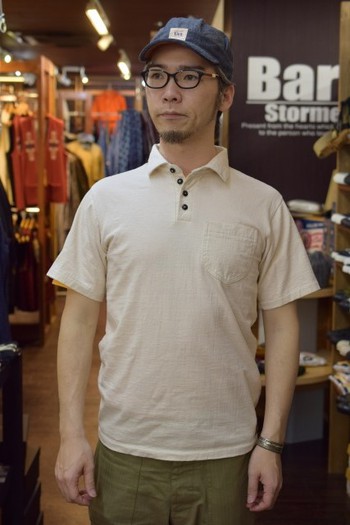 It's made of DLT body and has a fly like a polo shirt, a collar like a classic shirt
and a round pocket on it.
Because of its tight fitting and the fabric, it feels smaller than the actual size.
If you wonder choosing between M and L,
it's better to choose size M for this one.
Until next time...